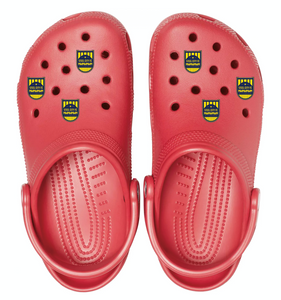 Limited Quantities Available!
Introducing the Steel City FC Jibbit – Elevate Your Style and Support Your Team!
Are you a die-hard fan of Steel City FC, and you want to show your unwavering support in every step you take? Look no further than the Steel City FC Jibbit! This trendy and customizable accessory is the perfect addition to your Crocs or any other footwear with Jibbitz-compatible holes, allowing you to showcase your team spirit in a unique and stylish way.